Shipping Policy
FREE Best in the World Breaks Shipping
Our free shipping policy is as follows..
If you accumulate 5 cheapies or add-on breaks on file, they will ship free. Also, any breaks that include free shipping will also ship your other filed cards together for free. You can also pay for shipping at any time you would like if you hit something nice. If you are an active breaker, you don't usually notice because you always qualify for FREE shipping. This policy keeps you from over paying for breaks and paying $4 more per break to ship a few commons when you skunk. Please pm me if you have any questions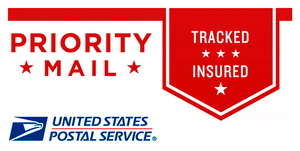 Best in the World breaks
BitW Breaks was established in 2017 by Thomas Biniek Jr. We are now the Exclusive Breaker of The REAL sports card communities on Facebook. I am very lucky to have been chosen as the Exclusive Breaker for this awesome community of die hard card enthusiasts. I have run breaks exclusively in our group www.thebreaksfb.com since 2017. I look forward to working with all of the members of The Real groups every day and watch us grow. The sky is the limit. So come join us!!
Click to Join our Facebook Group!

The Real-Baseball Facebook Group
Come Join The Best Sports Card Buy/Sell/Trade Community On Facebook. Over 7500 "REAL" members to interact with and Enjoy This Great Hobby!
Click Here to join The Real-Baseball